Our Team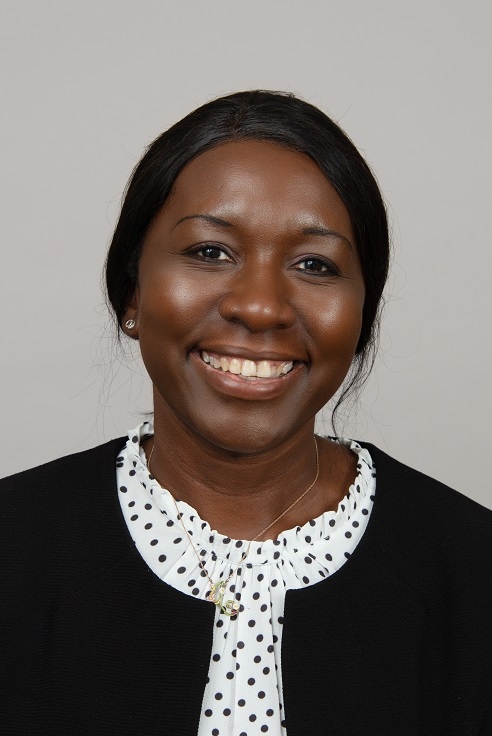 Lydia Wawiye
Lydia is a Solicitor with over 13 years PQE, currently working in the Uckfield Office in the Litigation Department. She has extensive experience in litigation including property disputes, land disputes, landlord and tenant disputes (both commercial and residential), contentious probate, TOLATA, professional negligence, consumer credit, constructions disputes, employment and contractual disputes.
Lydia has a well-deserved reputation for a friendly but professional and thorough approach as well as excellent client care. With her wealth of experience in ADR and Court proceedings she can assess a situation quickly and provide suitable options and recommendations to achieve the most appropriate and cost-effective resolution for your dispute.
In her spare time, Lydia enjoys spending time with her young family, swimming, reading and travelling.
Telephone:

01825 705 180
Articles
What our clients are saying about Lydia Wawiye
Great response, listened to my concerns giving excellent advice which was communicated clearly and promptly.
Karen Higgs - 30th August 2023

Lydia, provided clear and concise information to enable to understand the process of my termination of employment. A simple process.
Frances Jackson - 2nd August 2023

Everything was perfect!
Anonymous - 2nd August 2023

Clear information.
Anonymous - 23rd July 2023

Good clear advice, very professional, understood the timeline needed to work to, transparent, speedy service.
Anonymous - 2nd July 2023

Prompt, polite.
Anonymous 2nd July 2023

My solicitor Lydia is very good.
Jay Ghandili -28 June 2023

Lydia made me feel at ease and took the time to explain things to me so I felt comfortable and no question felt like a stupid one. For someone who's never been through this before, I found that valuable.
Elizabeth Holmes - 7 June 2023

It was stress free.
Anonymous - 1 June 2023

Lydia, listened, gave clear advice in a friendly, empathetic way.
Anonymous - 20 May 2023

Lydia was direct and supportive. She has been timely with her responses and help.
Jack O Connor - 10 May 2023

Very prompt and professional service.
Stephen Brewster - 5 May 2023

Lydia W was very focused on our initial 30 minute free consultation, covering a lot of ground well. This persuaded me to sign up for service. I had to work under sudden time pressure from the courts, but she rang me back reasonably quickly. I also managed to settle the case out of court in my favour. She was pleasant and professional to deal with. Your Fulham admin office were helpful towards me providing hard-copy proofs of ID as I don't use a privacy-compromised smart phone. You can now close the file on this assignment, but please keep me registered as a client.
Brian Mooney - 2 May 2023

Advice was clearly explained, took time to listen to the specifics to discuss best route forward.
Anonymous - 2 May 2023

My agreement was delivered correctly and quickly.
Anonymous - 30 April 2023

Lydia was very helpful and understood my situation.
Diana Thurgood - 23 April 2023

It was helpful, fast, easy and well explained.
Anonymous - 4 April 2023

Very friendly, efficient, and pleasant office.
Anonymous -28 March 2023

Done exactly what we asked for help with swiftly and promptly.
Anonymous - 27 March 2023

Lydia clearly understood my situation and what was required. Documentation was completed quickly and efficiently and she liaised with my former employer reaching a satisfactory outcome.
Anonymous - 27 March 2023

Lydia was great, listened and was caring.
Lee Campbell - 27 March 2023

Lydia was very clear and speedy in her responses and Teresa was an excellent referral partner.
Timothy Hardy-Lenik - 27 March 2023

Friendly help and expert advice with my settlement agreement. Provided support at extremely short notice and overall a very professional engagement. Thanks again Lydia
Anonymous - 27 March 2023

Lydia inspired confidence and had a calming manner that helped me navigate a tricky situation well.
Anonymous - 27 March 2023

I am an engineer so legal documents are, at best confusing to me, and often completely incomprehensible. Lydia explained everything in plain English and was very helpful, excellent service.
Ian Gray - 3 March 2023

We feel that the advice given with the ongoing issue has been of the highest quality.
Anonymous - 1 March 2023

Very responsive, good communication, competent, trustworthy, professional.
Filippo Beghelli - 5th February 2023

Excellent advice & service.
Anonymous - 28th December 2022