Our Team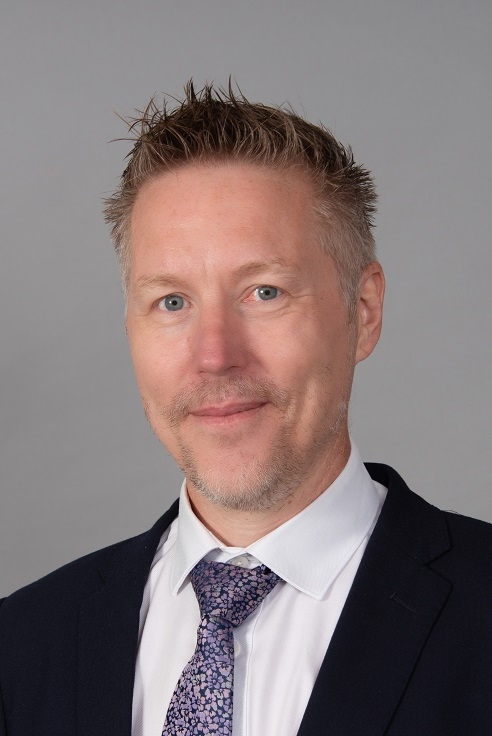 Jon Andrews
I am a Paralegal and Will writer, with almost 20 years' experience working for law firms and I specialise in the preparation of Wills and Lasting Powers of Attorney, obtaining Probate and the administration of estates.
I take pride in the personal, friendly and professional service that I provide my clients and I am committed to ensuring that, while I am acting for them, their experience is as stress free as possible. I understand that often the circumstances in which many of my clients come to see me are challenging and upsetting and I aim to help them to deal with matters in a way that minimises the difficulties they may be facing, providing a relaxed and friendly point of contact whom they can trust to ensure that their wishes and instructions are fulfilled.
I aim to ensure that any advice is given in a straightforward, clear and understandable way so that my clients can be fully confident that they understand the processes and procedures on which they will base their decisions and entirely satisfied that their wishes and instructions are carried out. I provide regular updates where needed and respond promptly to any questions or enquiries made, ensuring my client's needs are fully met, as effectively as possible.
Telephone:

01737 362 131
What our clients are saying about Jon Andrews
Polite, efficient , professional and friendly.
Edward Charles Scrine - 7th September 2023

We felt very confident with Jon Andrews, he takes time to ensure we understand every aspect of our business and he has an extremely down to earth manner. In the past we have had to deal with Solicitors who were quite pompous but Jon has a charming manner.
Anonymous -30th August 2023

Communication was timely and helpful throughout, Jon was very professional and friendly and this assisted us to understand and complete our business with you at the earliest opportunity. This has given us peace of mind and assurance that our Wills are now in order and held securely with Copley Clark. Thank you.
Sandra Newman - 22nd August 2023

Approachable and understanding.
Anonymous - 8th August 2023

We have used your services before when we made new wills and felt completely satisfied with the advice we were given and the service provided. So, when we recently chose to add a codicil to our original wills and to discuss lasting power of attorney, we chose to return to Copley Clark and to engage Jon Andrews once again. Jon is a very personable solicitor who listens to our needs and advises us accordingly, giving clear advice in layman's terms which we appreciate.
Maureen Jenkins - 6th August 2023

Very helpful and clearly informed.
Anonymous - 1st August 2023

The informality and easy approach of the whole process.
Juan Castellvi Mateu - 20th July 2023

Jon was professional, informative & helpful.
Anonymous - 10th July 2023

Jon was very polite, easy to talk to, and very very helpful.
Anonymous - 3rd July 2023

Friendly, efficient service.
Anonymous - 28 May 2023

Very professional service.
Anonymous - 16 May 2023

My wife and I wanted to organise our wills and were very pleased with the quality of advice given during the process.
Paul Blythe - 11 April 2023

One of the most important points was being given an approximate cost of the work involved where possible , and the other point is the prompt response to any questions raised. I recommend Jon Andrews comprehensively.
Anonymous - 6 April 2023

Jon Andrews was very professional and nice to deal with.
Kathy Kerswill - 5 April 2023

Jon Andrews provided an excellent service, very approachable and understanding. I would definitely use Copley Clark again if in need of Legal Assistance.
Richard McAuliffe - 4 April 2023

Friendly and helpful service.
Judith Lawton - 4 April 2023

Jon was friendly and knowledgeable and explained everything really well. He was also very prompt in sending out paperwork and information. Generally inspired confidence.
Angela Mary Brickell - 2 April 2023

Jon is very personable and not the least bit intimidating. He was easy to talk to and explained everything in a way which made it easy to understand. He advised me on certain important issues which I had not previously thought about. The whole process was quick and efficient.
Anonymous - 8 March 2023

I was very impressed with the sensitivity and time taken with me on every visit, everything was explained step by step in detail and nothing was too much trouble. I felt at ease and comfortable when discussing my particular 'case' Everyone was so understanding Especially if I might mention Jon Andrews.
Helena Daniels - 8 March 2023

Sound advice provided around a sometimes difficult subject; was considerate of our personal circumstances regarding meeting location; easy going manner with a sense of humour helped make the process easy to complete.
Anonymous - 2 March 2023

Very informative and helpful.
Richard McAuliffe - 25th December 2022

Expert advice and pleasant individuals.
Anonymous - 20th November 2022

As always Jon was friendly and approachable and answered all my questions in a clear and comprehensible way.
Yvonne Burnett - 11th November 2022

Everyone was efficient AND kind.
Pauline Smith - 7th November 2022

Jon was efficient and very helpful, trying to get the best solution for me.
Anonymous - 6th November 2022

Jon has always been very considerate and helpful. He has empathy and is a good listener essential when dealing with such matters. The office staff are very helpful and polite..
Miriam Rook - 28th October 2022

Good legal advice given for our particular circumstances. Explanation offered on the will clauses which we did not fully understand also definitions given on legal terminology. Jon Andrews was professional and patient throughout our meetings.
Anonymous - 7th October 2022

The experience was not intimidating and carried out in a relaxing and friendly environment.
Anonymous

Jon Andrews took the time to explain everything I needed to know.
Anonymous

Friendly, informed and I was treated as an individual.
Yvonne Burnett