Our Team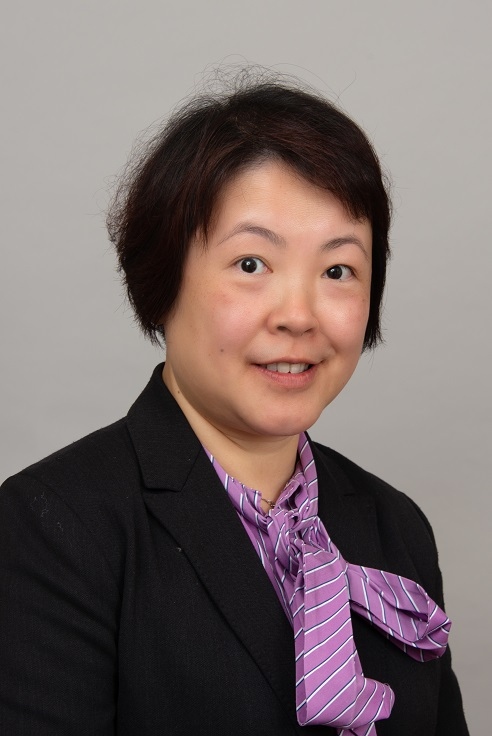 Gwen Yanting Li
Gwen is a qualified lawyer who specialises in residential conveyancing work. A Fellow Member of the Chartered Institute of the Legal Executive (CILEX), Gwen has approximately 10 years PQE and became a conveyancing lawyer in 2009.
She has previously worked for a Legal 500 firm before joining the Parfitt Cresswell.
Approachable and with a friendly, positive attitude, Gwen provides practical solutions to meet the client's needs. Being able to speak Mandarin and Cantonese is a bonus. She has experiences of participating in the Far East Asia Property Exhibitions in Singapore and Malaysia and giving legal advice to high-net-worth clients. Making it a policy to answer clients' call herself, means Gwen's clients feel valued and know she will commit to sorting out their problems. Extremely vigilant, she exercises attention to detail at all times.
Away from work, Gwen enjoys travelling, reading and cooking Chinese meals.
Telephone:

020 8643 7221
What our clients are saying about Gwen Yanting Li
Miss LI is very experienced, very helpful.
Yeung Ming Chu - 8th September 2023

With a single personal meeting we created the draft lease extension criteria. We moved forward via emails with minimal "fussing, tooing and throwing". Very Satisfactory.
Anonymous - 14 June 2023

Gwen has been very responsive and helpful all along. She answered our queries patiently and professionally
Anonymous - 15 May 2023

Gwen and her team were super efficient, very friendly and professional. Communication was excellent and I was very comfortable asking questions about things I didn't understand. Visiting the office was easy and their receptionist was very nice.
Jean Clarke - 14 April 2023

Gwen Yanting Li provided me with excellent service, and kept me updated every step of the way. Every query was addressed almost in real -time and she was kind, courteous, and professional at all times. Couldn't hope for a better experience and I would definitely recommend Gwen to anyone. Massive thank you to Gwen for all her help.
Grazyna Black - 4 April 2023

It was a pleasure to deal with Gwen, She is very professional and made selling my Mother's house very easy. I will definitely recommend her to Friends and Family.
Anonymous - 31 March 2023

Timely update & information.
Anonymous - 4 March 2023

Polite professional service.
Anonymous - 14th February 2023

The solicitor provided careful and enthusiastic counsel.
Anonymous - 30th January 2023

Your property team is working very efficient and considers the guests in everything. The above is my experience ,and I would like to say thanks your property team here. From Mrs Ung.
Jessica Ho - 16th January 2023

Gwen kept me informed and defended my interests in quite a tricky purchase. You aren't the cheapest but you provide a good value service.
Anonymous - 11th January 2023

Best lawyer team I have ever seen.
Jinghui Sun - 27th December 2022

Gwen is a very efficient and detailed in mind solicitor. She explained all the details and provided professional advices to me. I am pleased to recommend her to my friends for similar tasks.
Anonymous - 23rd December 2022