Divorce & Separation - We've Written the Book On It.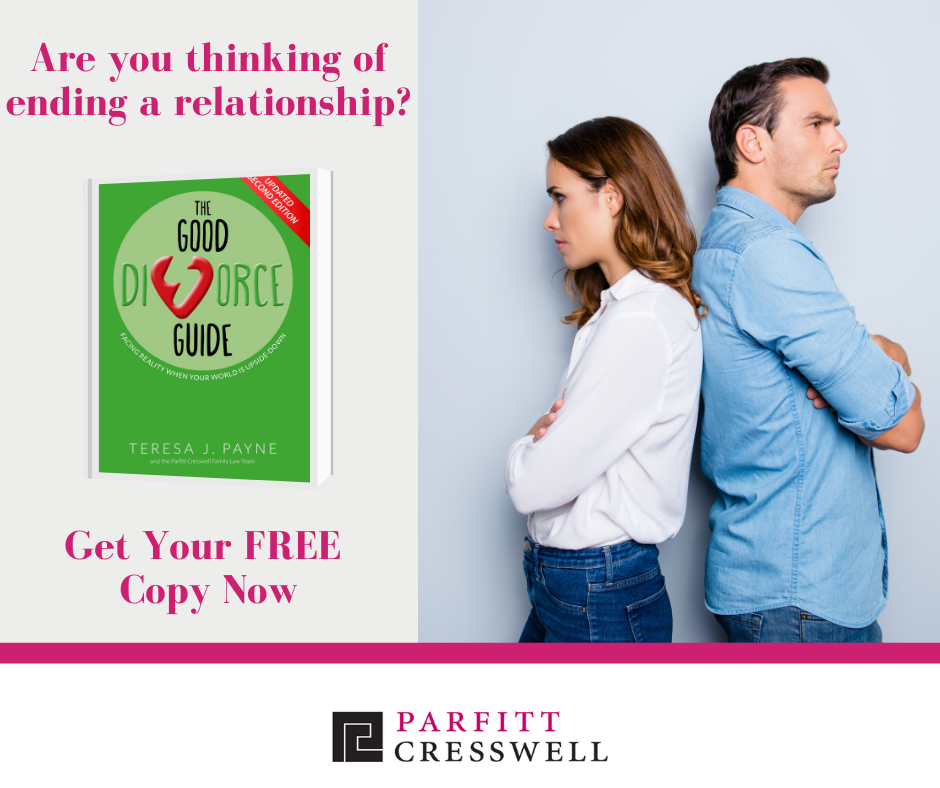 If you're facing divorce, it can feel like the end of the world — and in some ways, it is.

An entire chapter of your life is coming to an end. The person you thought you'd be spending the rest of your life with will no longer be your partner.
We understand that divorce and separation can be a complex matter, especially when emotions are running high and you are struggling to focus on the future.

To help you our team of legal experts have written 'The Good Divorce Guide'.
Get your FREE copy of our new book delivered straight to your door. Simply click on the link below.
This free resource is a step by step guide that lays out everything you need to know when preparing yourself and your family for a divorce or separation.
It will guide you through the legal maze and show you how to get the best outcome for you and your family – with as little heartache, cost, and drama as possible.
It breaks down the most important aspects for your next step including making arrangements for your children and ensuring your business is secure.
We want to reassure you you're not alone, divorce doesn't have to be as complicated, traumatic and confrontational as you may fear, and you can come out of it stronger and happier.

This is a practical guide to divorce and a must read for anyone thinking about getting divorced.

Our Offices
If you would like to get in touch with someone from our friendly team, please feel free to follow the link to the office closest to you.
I wish this book had been around when I got divorced
When I got divorced, aged 27, I had no idea what to do, or where to turn. I was a mess — and I couldn't even figure out where to start, let alone who to trust with this massive personal tragedy. If this book had been around back then, it would have saved me a lot of pain, stress, and money. There's never going to be any such thing as a truly happy and stress-free divorce, I don't think… but The Good Divorce Guide will help couples separate and build new lives with dignity and civility and a lot less stress and heartache. It's going to be the first thing I recommend to anyone going through divorce because I know it'll help."
Ms V Quinn