Helping Your Prepare For and Secure Your Future - We've Written the Book on It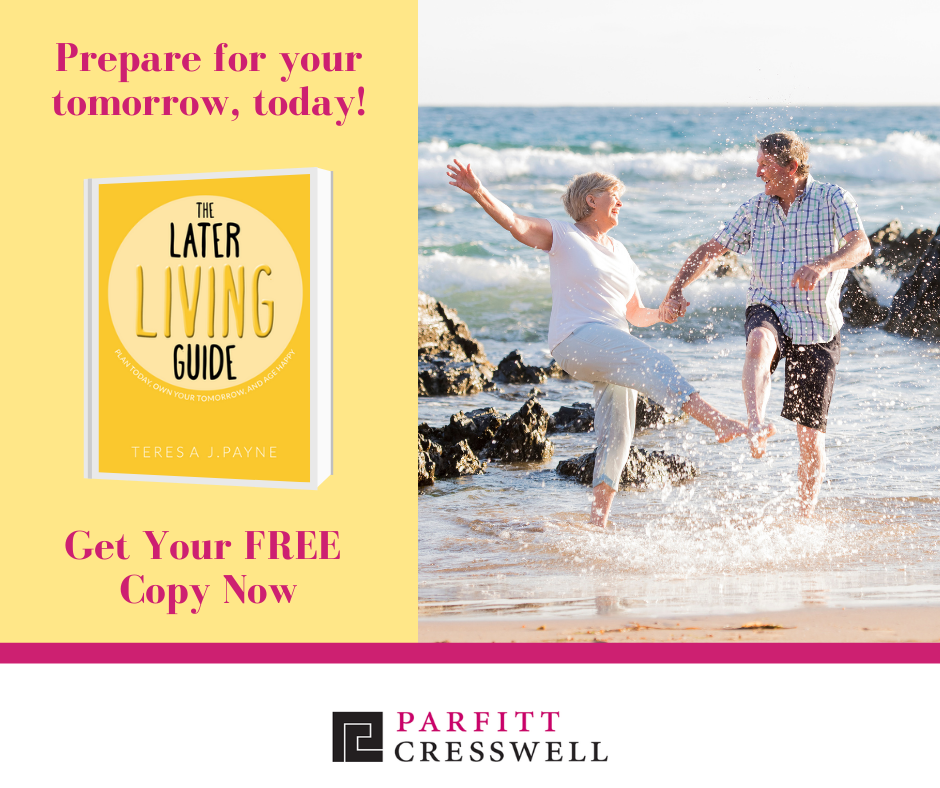 How do you want your life to look when you stop working?
It may seem like retirement is a long way off for you, and perhaps it is.
Maybe you've already retired, but you haven't given much thought to your future.
Most people leave it too late and find all their choices disappear...don't you be one of them.
Start thinking about your future now, and plan for tomorrow, today with our very own Later Living Guide book.
This unique book takes you through everything you'll need to plan and live a happy, comfortable, and fun-filled retirement, safe in the knowledge that your finances, wishes and loved ones' futures are secure.
From planning your finances to mindset to care homes (and beyond), this book is your guide to happiness in later life.
Written by Managing Partner Teresa Payne and our team of Later Living legal experts this book helps you navigate the legal and emotional maze of life.
Click below to order your complimentary copy now and plan and live the bright future you dream of.

Our Wills & Probate Offices
Our expert and professional solicitors are experienced in dealing with wills and probate issues which is why we are a great option for you if you need help.