Our Team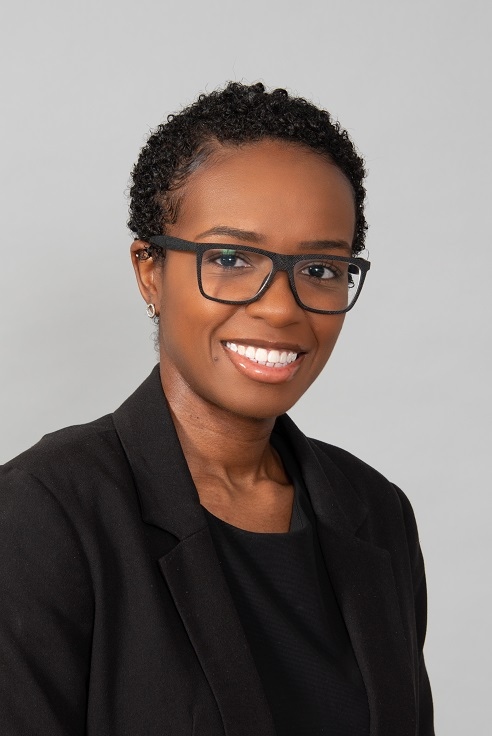 Chantae Francis
Chantae joined the firm in December 2021 during her Training Contract and is working towards qualifying as a Solicitor.
She has over four years' experience in Private Client work and deals with the preparation of Wills, Lasting Power of Attorneys and probate matters. Chantae has a client-focused approach and aims to ensure that her clients are at ease during what is often an emotional and daunting process, whether that be dealing with a lost loved one's affairs or arranging to put their own affairs in order.
Chantae is based at our Sutton office and will be happy to assist with your matter by beginning with an informal call and discussing things further.
Telephone:
What our clients are saying about Chantae Francis
Chante was very patient and explained so that I understood. She was very kind to me as I had just lost my wife. She was very professional and had a lovely manner, couldn't have been happier .
Anonymous - 4 May 2023

Sound advice and professionalism.
Donald Fraser - 1 May 2023

Chantae was extremely professional, helpful and kind. She explained everything very clearly (not in legalise) and was happy to take things at my pace. I feel very lucky to have come across Chantae and I've already recommended her services.
Anonymous - 16 April 2023

Really good non judgemental understanding of our needs which we're slightly unusual. Friendly and relaxed.
Hannah Crease - 12 April 2023

I am very happy with my experience with Copley Clark and in particular Chantae Francis who explained the process of Lasting Power of Attorney simply and thoroughly. She listened to me carefully and answered any queries or questions I had, communicating with me throughout the entire experience reassuring me every step of the way. I am 87 years old and struggle with my mobility and during face to face appointments, Chantae was always very respectful, courteous and sympathetic towards my needs, I never felt rushed. I would highly recommend your services to friends and family. Thank you.
Anonymous - 5th February 2023

Chantae was extremely helpful and responsive.
Anonymous - 1st January 2023

The Legal Advisor we deal with was very professional, friendly thoughtful and had a calming attitude.
Rosaleen Reid - 28th November 2022

I was given professional advice and very helpful.
Leonard Butcher - 25th November 2022

Chantae was very easy to talk to. She listened to what I wanted and answered any questions and concerns pointing out issues I had not known or thought about. I did not feel rushed at our initial meeting.
Anonymous - 6th November 2022

The information you gave was very professional.
Anonymous - 1st November 2022

charming helpful young lady.
Valerie Tidy - 27th October 2022

Very understanding & efficient.
Teresa Higdon - 9th August 2022

Chantae was an excellent communicator and extremely patient and helpful with the needs of my elderly mother. By coming to the care home and talking us all through what was going to happen we were instantly put at ease. She is a huge asset to your company and I would use her again without a second thought. Her services were worth every penny in what has been a very stressful time.
Jean Clarke - 12th June 2022

I felt comfortable and happy to talk freely, I felt that I was definitely being listened to. Thank you.
Ruth Kingsley - 10th June 2022